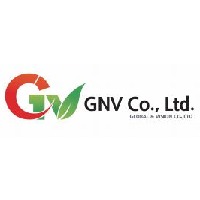 GNV CO.,LTD
GNV CO.,LTD has invented electric floor heater
Contact - GNV CO.,LTD
12034 Unit2, 376-21 Soraebi-ro, Sudong-myun, Namyangju-si
Gyeonggi-do 12034
South Korea
Send a message - GNV CO.,LTD
Legal information - GNV CO.,LTD
| | |
| --- | --- |
| Nature | Head Office |
| Year established | |
| Describe your Company and attract Business opportunities | |
| Co.Registration No | 132-86-34311 |
| Kompass ID? | KR005613 |
| Kompass member for | + 7 years |
| Membership | Booster International |
Presentation - GNV CO.,LTD
Underfloor heat, heating, construction, electric heat, heat

#Company Introduction
GNV CO.,LTD has invented electric floor heater, called Ondol. Ondol is Korean traditional heating system and is traditionally floor heater by fire and use to cook at the same time. Our innovation provides customer quality life at home as well as any inside area such as accommodations, public offices, church and etc. Furthermore, innovation prevents road freezing when it installs underfloor road. By comparison existing floor heaters, this innovation can be differentiated outlook, materials and performance. Specially, high temperature as 100~130 degree reaches within 10 minutes and strong durability with stainless steel appearance can be blocked cold damage or broken heaters in winter time, Also, floor heating gives users pleasant feeling therefore they may relax more comfortable.

Benefits
1) Heat conductivity: Product can be reached 120 degree for 170 watts per 1square meter. Existing heater normally reach 60 degree maximum therefore our innovation can heat faster than other competitors.
2) Durability: Stainless steel lasts semi-permanent expectancy. Innovation uses SUS-304 appearance and MgO inside therefore it has strong durability. Average use of competitors without broken is 5 years.
3) Environmental Pollution: Competitors has building waste when they regularly repair or check heaters such as heat liquid waste and asbestos. Our innovation does not need such repairs due to no liquid use and electric heaters have no smoke, noise and smell comparison with Oil, Gas heaters.
Company catalogues - GNV CO.,LTD
Company's Videos - GNV CO.,LTD
Brands - GNV CO.,LTD
Cosmo electric underfloor heating system (Producer)
Mr. Chae Kwon Youn
Chairman (CEO)
Mr. Seung Gu Bae
Director (yck1128@daum.net)
Key figures - GNV CO.,LTD
Activities - GNV CO.,LTD
Producer
Distributor
Service provider
Main activities within the Kompass classification
Secondary activities within the Kompass classification