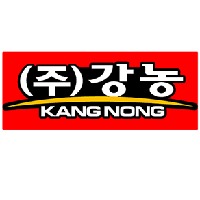 KANG NONG Co.,Ltd.
Contact - KANG NONG Co.,Ltd.
1051-1, Seonamgyegok-ro, Danseong-myeon
Danyang-gun, 27026
South Korea
Send a message - KANG NONG Co.,Ltd.
Legal information - KANG NONG Co.,Ltd.
| | |
| --- | --- |
| Nature | Head Office |
| Year established | 2012 |
| Activity | |
| Corporate capital | 218,750 USD |
| Co.Registration No | 304-81-26667 |
| No employees | 10-19 Employees |
| Kompass ID? | KR123586 |
| Kompass member for | New |
| Membership | Booster |
Presentation - KANG NONG Co.,Ltd.
Garlic Planter / Potato Planter / Automatic planter / Accurate Planting / seeding machine / Planter Machine / seed planter



# Company Introduction
Kang Nong Co., Ltd is specialized in sowing machine, producing tractor-type potato planters, automatic garlic seeders and garlic seed attaching machine with their own technology. New method of sowing with string of garlic seeds dramatically reduce the sowing labor force and be recognized as a new technology of the Ministry of Agriculture in 2012. The potato planter was also designated as a new technology agricultural machine by the Rural Development Administration in 2018 as a batch work, including ridging, planting and mulching.

# Strength
We invent, design and manufacture optimized planting machine by ourselves.
We have the Innovative and unique method of planting in the world
We guarantee no miss-rate of planting and high yield with accurate planting technology

News - KANG NONG Co.,Ltd.
Previous news
Other

Achieved US $ 450,000 in exports to Europe

Date:

End:

Contact details bumperkim@gmail.com

Achieved US $ 450,000 in exports to Europe

This export was carried out in addition to the export of garlic planters and seed attaching machines in July last year due to the high level of satisfaction. To date, the cumulative total exports have reached $ 450,000. Kangnong developed a new concept garlic planter that can be sown with minimum labor force in 2012, and has been designated as a new technology company by the Ministry of Agriculture and Forestry.

Press release

Garlic King of Korea, cultivates garlic 220,000 pyeong

A Korean farmer succeeded 60 hectares of garlic planting,
and became a king of garlic in Korea.
For this reason, Mr. Choi said, "Growing garlic has become very easy now. There are no people in rural areas, so you have to plant garlic by hand. But I bought a garlic planter and planted 100,000 pyeong. "" There was a perception that if planted with a machine, it would not be wheat-thick and crops were good. Thought.

Press release

'Garlic planter', export to Ukraine

A Ukraine buyer succeeded in 30 hectares of garlic planting in 2018,
and planned to increase area of planting upto 100 hectares in 2019.
Since the first export last year The contract was over twice as large.

New product

New technology agricultural machines

On May 16, 2018, an evaluation meeting was held to confirm the results. As a result, it was confirmed that mechanical sowing has no difference in growth compared to sowing of manpower and 66% of labor can be saved compared to sowing of manpower. The result is that 5 people can be sown in 1 ha (manpower sowing 15 people / ha).
In the case of mechanical sowing, the initial growth was sluggish due to laying on the ground, but the growth was gradually recovered as the garlic bulbs were erected at the later stage.
More news
Company catalogues - KANG NONG Co.,Ltd.
Company's Videos - KANG NONG Co.,Ltd.
General Information - KANG NONG Co.,Ltd.
Brands - KANG NONG Co.,Ltd.
KANG NONG (Producer)

Garlic Planter, Potato Planter, Precesion Seeding Machines
Location - KANG NONG Co.,Ltd.
Executives - KANG NONG Co.,Ltd.
Mr. Beom Jin Kim
Manager (General Manager)
Jin Seok Cho
Chairman (CEO)
Activities - KANG NONG Co.,Ltd.
Producer
Distributor
Service provider
Secondary activities within the Kompass classification