Kompass Business Directory - Matelas Expert
3201, boul. des Récollets
Trois‑Rivières G9A 6M1
Canada
Additional information
| | |
| --- | --- |
| Kompass ID? | CANKC00033835 |
| Membership | Booster |
Legal information - Matelas Expert
| | |
| --- | --- |
| Nature | Headquarters |
| Year established | |
| Activity (NAI12) | Furniture Stores (442110) |
| No employees | 20-49 Employees |
Presentation - Matelas Expert
Offer our customers high-end warehouse-priced mattresses, accessories and wall beds with innovative designs in a warm atmosphere. The values promoted by the Matelas expert are attention to detail, outstanding customer service and excellent after-sales service. We are located in Terrebonne, Trois-Rivières and Saint-Jérome. The Expert Matelas offers you a wide selection of Serta mattresses, Simmons, Sealy, Avanti and private label at competitive prices. You can also buy mattresses directly from the warehouse as well as pillows, duvets and sheets. Your mattress, once built, is delivered to you quickly which assures you that the mattress has not been tried by anyone else or has not stayed long in storage. For more information about our products, please
contact us
today and we'll be happy to answer your questions. Our prices are unbeatable!
+1 450-582-6834
General Information - Matelas Expert
Export area
North America
Brands - Matelas Expert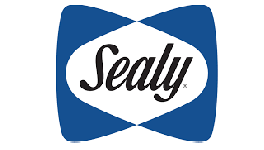 Sealy
Sealy helps you sleep your best so you can be your best with our trusted support–targeted to your back and core–plus cooling comfort you can count on.
News - Matelas Expert
New product
The accessories ... a must !!!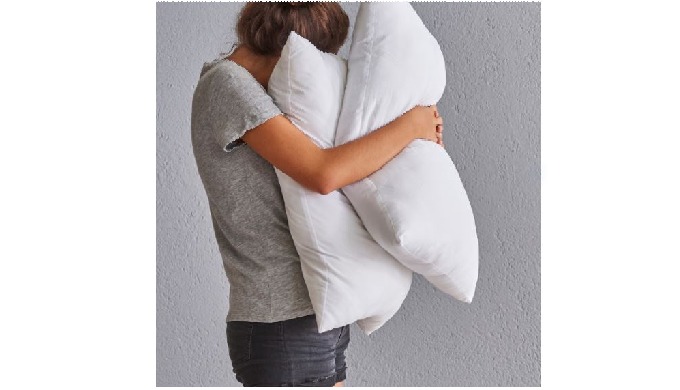 Date: May 12, 2021 2:43 PM
End: May 12, 2022 2:43 PM
Author
Bruno Dubé
You have found the perfect mattress for you. Now you have to make a judicious choice of accessories, taking into account your needs. A little guide to the survival of the perfect sleeper ...
The down pillow obviously contains down which insulates without trapping heat. Your body is therefore able to regulate its temperature. Recommended for restless sleepers and for all sleeping positions except the side sleeper, as this type of pillow causes loss of head support.
The feather pillow is for people who like a little firmer support. It offers good head support and is therefore suitable for side sleepers, but beware, the feather is an allergenic material.
The memory foam pillow provides good support and does not lose its shape over time. Available in all firmness levels and in the jagged shape, it provides a breathable feel. Recommended for all types of sleepers and particularly those who are on the move.
1- In piece of memory foam, more malleable and recommended for all types of sleepers.
2- In bulk, from soft to firm, it offers excellent comfort to all sleepers.
3- Cervical, for those who suffer from neck and shoulder problems and for back and side sleepers.
The latex pillow combines support and comfort. This natural fiber produced by the rubber tree does not require any chemicals to be transformed into foam. It allows a constant flow of air throughout the night and does not compress much.
The smell of latex, however, can become bothersome. Recommended for all sleepers and people sensitive to temperature and chemicals. It comes in three levels of firmness and is suitable for all types of sleepers.
1- In pieces (or flakes) of latex.
2- In a block of latex.
The polyester pillow is the most common. It's washable, but the padding tends to sag. They are affordable, but have a short lifespan.
The gel pillow provides a great feeling of freshness. Recommended for sleepers who are very hot at night. It is offered in two options:
1- Thin layer of gel on the surface.
2- Entirely infused with gel.
The pillow protector is an essential for your bedding! No matter what you choose, this purchase is highly recommended to ensure the longevity of your pillow. Ask our experts which product to choose. In addition, it offers a multitude of protections:
1- Anticaries.
2- Antibacterial.
3- Antimicrobial.
4- Antiallergenic.
5- Waterproof.
The mattress protector should be at the top of your list. It protects against wear, dirt, airborne allergens, dust mites, bacteria. There is also a model with zippers.
And finally the sheets! You have so many choices: microfiber, linen, cotton, bamboo, flannel Let yourself be wrapped up and have a good night's sleep!
CONTACT US
Location - Matelas Expert
Activities - Matelas Expert
Producer
Distributor
Service provider
Main activities within the Kompass classification
Other classifications (for some countries)
NAICS (US 2012) : Furniture Stores (442110)
SIC (US 1987) : Furniture Stores (5712)
Secondary activities within the Kompass classification