New product
Success Story: Pharmaceutical Manufacturing Automation with Winmate Stainless Series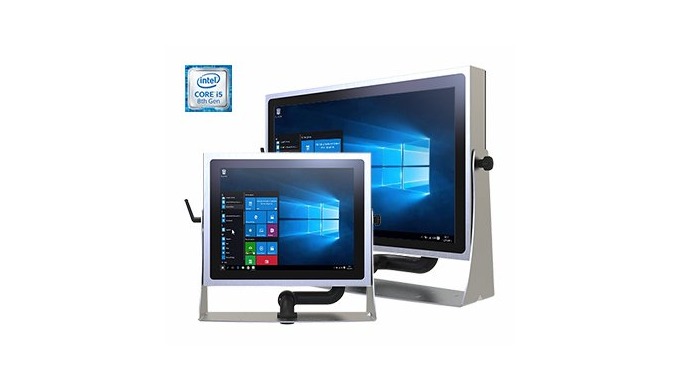 Start date: April 12, 2022 4:00 PM
End date: April 11, 2025 3:24 AM
Background
In the pharmaceutical industry, hygiene is of the utmost importance. From material processing to filling & packaging goods, all production facilities have to be spotless and contamination-free. The whole production facility has to be thoroughly cleaned every day, with extensive wash downs with cleaning agents and high pressure, high temperature sprays to ensure disinfection of the drug processing areas. As a large-scale drug manufacturer was reconfiguring their production line, they were looking for stainless steel Panel PCs to use as machine line controllers to produce their packaged drug products. Winmate offered 21.5" IP69K Flat Stainless Panel PC
W22IK3S-SPA369
that have to withstand routine cleaning procedures and handle tough work environment facing dust, dirt, and liquids on every day basis.
Main Challenges
Corrosion-resistant SUS316/ AISI316 stainless steel housing with IP69K water, dust protection
- The solution has to be easily cleaned and disinfected daily, meaning it needs to be corrosion, waterproof and dustproof to withstand close-range high-pressure, high-temperature wash-downs. Additional cabling protection is necessary for ensuring the connectors and cables to remain waterproof.
Multi-touch projected capacitive touch
- The operator interface requires PCAP technology to deliver excellent responsive performance, even in extreme environments, to allow production workers to operate it efficiently with fingers.
Multiple mounting options
- The device with versatile, secure mounting options, such as Yoke mount and VESA mount, is crucial for installation in all the industrial automation scenarios, optimizing the HMI terminal functionality.
Why Winmate?
✔Versatile product specification options to meet the unique customer requirements
✔Waterproof ports with adapter cables for external connectivity
✔Customization possibilities, adding Wi-Fi antenna for wireless communications
✔Ensures efficient process control from the qualifying examination, packaging to logistics and complete traceability throughout the entire value chain
✔Professional support during the project implementation phases