New product
M900P 8" Rugged Tablet- A True Transportation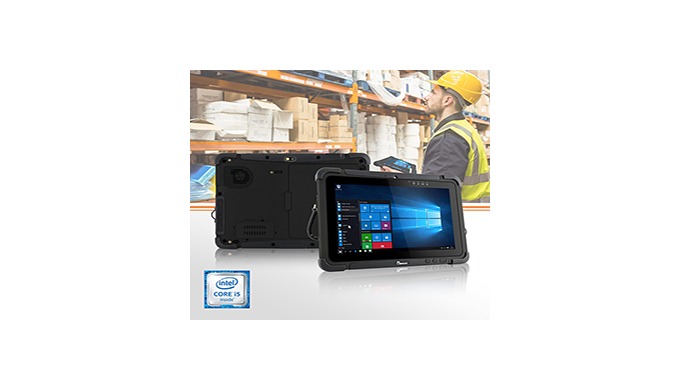 Start date: April 13, 2022 4:00 PM
End date: April 11, 2025 3:11 AM
Winmate
M900P 8" rugged tablet
, together with its vehicle cradle and the VG100 Vehicle Gateway, are engineered to be a true transportation and in-vehicle based solution either for operations within trucks, buses and trains to deliver efficient business communications, or for serving as the infotainment systems in vehicle environments. This rugged Windows tablet fulfills the needs of those who are seeking maximum mobility with no compromises on the computing performance to improve transportation and logistics efficiency while reducing operational costs. Product highlights include:
Compact and Lightweight, In-hand or In-vehicle
Weighing at just 900g, the
M900P rugged tablet
showcases the ultimate lightweight mobility in a compact tablet form factor, which provides flexibility for in-vehicle installation.
Intel® Pentium® N4200 Apollo Lake CPU
It is a Windows-based rugged tablet powered by Intel® Pentium® N4200 Apollo Lake processor for high processing performance, low power consumption and extended battery life.
PCAP Touchscreen with Optical Bonding Solution
The
M900P
boasts a brilliant 1280 x 800 PCAP multi-touch display with optical bonding solution to deliver a user-friendly multi-touch experience and outdoor viewability. It also supports rain/stylus/glove modes, meaning the touchscreen remains responsive in all conditions.
MIL-STD-810G Certified & IP65 Rated
The
M900P rugged tablet
survives harsh environments with its solid enclosure with MIL-STD-810G certification for shock, vibration and drop resistance and IP65 rating water and dust proof.
E-Mark Certified Transportation and In-Vehicle Based Solution
Thanks to the built-in D-Sub interface, the
M900P
is able to work with its vehicle cradle and VG100 Vehicle Gateway for a more powerful information integration and vehicle management by combining car resources and the tablet resources to achieve efficient coordination between car applications and the enterprise center.
Founded in 1996,
Winmate Inc.
provides rugged computing devices, Industrial Displays, and embedded solutions for industries operating in challenging environments. Its headquarters in Taipei, Taiwan, has research development facilities and production lines. Today,
Winmate
operates globally with offices and service centers worldwide. Winmate's rugged industrial-grade computing solutions drive the advances in Industrial Internet-of-Things (IoT). Its solutions, such as Industrial displays, Panel PCs, Embedded systems, Rugged tablets, Handheld devices, etc., are being adopted by many industries such as Transportation, Marine, Military, Railway, Oil & Gas, Healthcare, and Field services.
Winmate
also provides product customization and project management services to suit unique customer needs.
For more information, visit
www.winmate.com
.