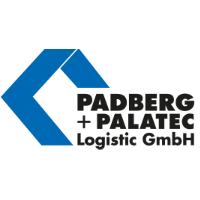 Padberg + Palatec Logistic GmbH
Rungenpaletten: Passend für Ihr Ladegut - Padberg + Palatec Logistic GmbH
Kompass Business Directory - Padberg + Palatec Logistic GmbH
Referinghauser Str. 6
59964 Medebach - Deifeld
Germany
Latest products added Padberg + Palatec Logistic GmbH
Additional information
Legal information - Padberg + Palatec Logistic GmbH
| | |
| --- | --- |
| Nature | Headquarters |
| Year established | 1992 |
| Legal form | Gesellschaft mit beschränkter Haftung |
| Activity (NAC08) | Wholesale of other machinery and equipment (4669) |
| Handelsregister | HRB 2563 Arnsberg |
| Firmenbuchnummer | HRB 2563 Arnsberg |
| VAT no | DE124280665 |
| No employees | 10-19 Employees |
Presentation - Padberg + Palatec Logistic GmbH
For more than 20 years, Padberg + Palatec Logistic GmbH has been offering tailor-made transport and logistics solutions and has become one of the leading manufacturers in the international market. Padberg + Partner Logistic GmbH stands for development, design and production of customised transport frames and special load carriers.
Our product range comprises transport frames and special load carriers of all kinds: mesh attachment frames, mesh boxes, post pallets, wooden attachment frames, transport containers as well as a wide range of other pallets.
Along with our own in-house production, we offer the necessary know-how to competently and reliably meet your demands and requirements. Try us out. Our team is looking forward to your request!
Industry-specific solutions

Load carriers specifically devolped and produced for your company
Based on our basic models of our post pallets and attachement frames, we can develop customised load carriers for extensive projects or for goods of special dimensions. Thanks to our own production, we can manufacture load carriers of all kinds for you – from prototypes to serial deliveries – and can react flexibly to any changes you might demand.
Long goods racks, rolling containers & Co. for special requirements
Benefit from our special programme for load carriers. We have developed a broad range of long goods racks for particularly bulky goods, rolling containers for mobile storage as well as all kinds of load carriers in specific dimensions and with specific properties.
Attachment frames, post pallets and U-bolts: Flexible standards from our production programme
The standard versions of our load carriers offer many possible uses, as well. For instance, by putting our mesh attachement frames on a Euro-pallet, you can quickly create additional storage – and save space by folding them up if they are not used. The same applies to our post pallets, which can be used for bulk storage and make for an efficient use of storage space. Here, the plug-in posts are plugged into the post pallets. A similar principle has been developed for our U-bolts, however in a variant specifially tailored to Euro-pallets .
In our
Online Shop
shop quickly, comfortably and safely:
Together, we will find the perfect storage and transport solution for your company
https://www.padberg.de/en/contact
General Information - Padberg + Palatec Logistic GmbH
Certifications
| | |
| --- | --- |
| Type: | DIN EN ISO 9001:2008 |
Import area
Central/East Europe, West. Europe
Export area
Central/East Europe, West. Europe
Christian Padberg
CEO - Chief Executive Officer (Geschäftsführung)
Location - Padberg + Palatec Logistic GmbH
Opening hours - Padberg + Palatec Logistic GmbH
Activities - Padberg + Palatec Logistic GmbH
Producer
Distributor
Service provider
Main activities within the Kompass classification
Other classifications (for some countries)
NACE Rev.2 (EU 2008) : Wholesale of other machinery and equipment (4669)
WZ (DE 2008) : Großhandel mit Flurförderzeugen und Fahrzeugen a. n. g. (46691)
ISIC 4 (WORLD) : Wholesale of other machinery and equipment (4659)
Secondary activities within the Kompass classification