Kompass Business Directory - Scholas Co., Ltd.
17-7, Nosup-gil, Buron-myeon, Wonju-si, Gangwon-do, Korea
Gangwon-do 26497
South Korea
Latest products added Scholas Co., Ltd.
Additional information
| | |
| --- | --- |
| Kompass ID? | KR012358 |
| Membership | Booster |
Legal information - Scholas Co., Ltd.
| | |
| --- | --- |
| Nature | Headquarters |
| Year established | 2000 |
| Activity | |
| Co.Registration No | 224-81-18366 |
| No employees (address) | 35 Employees |
| No employees | 35 Employees |
Presentation - Scholas Co., Ltd.
#Keyword
3D Puzzle, Paper Crafts, 3D jigsaw puzzle, educational game(material), Custom-made, Promotional Goods

#Company Introduction
Established in March 2000, Scholas is the 1st 3D puzzle manufacturer worldwide located in South Korea. Our 3D puzzles are made of Paper and ps, it is safe to make because you don't need any tools, just pop the pieces out of the board and build into a real 3D model.
There is no limit for us in shapes or themes, we've worked on architecture, vessels, aircraft, characters, animals, scenery and so many other objects. After discussing fully with the client, we develop any themes and shapes that clients require.
As a tailor-made service, we've developed more than 3,000 cases and we are dedicated to satisfying our clients' objectives based on our know-how and experiences for 22 years.

# Strength
Our 3D puzzle branded 'POP OUT WORLD', which is made of paper and ps, is safe to assemble without tools such as scissors or glue, and it is a toy that can be enjoyed by all ages from children to adults.
For Kids, it is effective in fine motor skills, brain development, concentration, logical thinking, and problem-solving skills through understanding the process of complex 3D structures and making them in sequence by themselves.
For adults, it is good for DIY or Hobby. Some take 2~3 hours to build up. Friends and family get together, spend time making it together, and display it afterward.
It has various themes such as architecture/history/science/vehicles and has recently gained love in Korea as a 'Play at Home' item in the 'Untact' era caused by Covid19.

For Corporate/Institute clients we provide 1:1 tailor-made service, so that they can create a miniature model for purposes such as Marketing Promotions, Corporation gifts, Event goods(Merchandise), etc. We, Scholas, have specialized in custom-made models with more than 3,000 production cases over 22 years.

#Catalog
https://drive.google.com/file/d/1UPLJOSxV6DMc5IrFLcs1t9qdFKXYDRvs/view
General Information - Scholas Co., Ltd.
Certifications
| | |
| --- | --- |
| Type: | CE, CPC, ISO9001, ISO14001, BSCI |
Export area
Central America, West. Europe, North America, South America, Asia-Pacific
Chile, Mexico, Germany, Japan, Australia
Brands - Scholas Co., Ltd.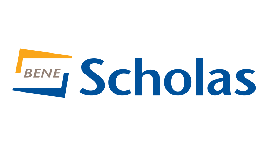 SCHOLAS
Sun Chul Kim
CEO - Chief Executive Officer
I WANT TO GET MORE DETAILS ABOUT THE OFFER Scholas Co., Ltd.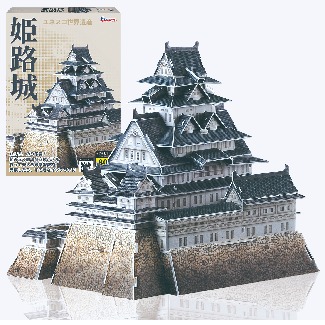 3D Puzzle (General)
From 29-Jun-2022 to 29-Jun-2023
3D Puzzle [POP OUT WORLD}
Category :
Animal/Insect
World's Landmarks(Big Model)
Miniatures
&...
Location - Scholas Co., Ltd.
Opening hours - Scholas Co., Ltd.
Activities - Scholas Co., Ltd.
Producer
Distributor
Service providers
Main activities within the Kompass classification
Secondary activities within the Kompass classification