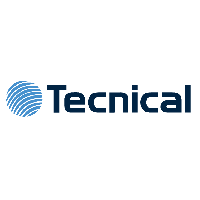 Tecnical Tecnología Aplicada
Tecnology at service of the food industry
TECNICAL
Kompass Business Directory - Tecnical Tecnología Aplicada
Camí Riudellots 1-3
Pol. Ind. Les Ferreries
17459 Campllong
Spain
Latest products added Tecnical Tecnología Aplicada
Additional information
Legal information - Tecnical Tecnología Aplicada
| | |
| --- | --- |
| Nature | Headquarters - Distribution Center - Factory |
| Year established | 2001 |
| Legal form | Sociedad Limitada |
| Activity (CNAE09) | Fabricación de maquinaria para la industria de la alimentación, bebidas y tabaco (2893) |
| CIF | B17678251 |
| VAT no | ESB17678251 |
| No employees | 58 Employees |
Presentation - Tecnical Tecnología Aplicada
Integral projects for of the food industry
Since it was established in 2001,
Tecnical
has focused its activities on the design and manufacture of machinery and complete turnkey installations for the the dairy and meat sectors around the world. Likewise, throughout
30 years of professional experience
,
Tecnical
has been specialized in the cheese making process.
Our added value is to offer a comprehensive service to cover all customer needs.
From the design to the start-up of the equipment, at
Tecnical
we offer technical advice, technology consulting, personalized programming, maintenance, spare parts, and employee training. Our main assets are flexibility and adaptability according to the particular needs of each manufacturer and product.
6,200 m2 of equipped area for developing machinery and carrying out FAT tests
, which certify the quality of the equipment and guarantee optimal functioning before it is delivered to clients.
We are specialized in
machinery and equipment for cheese production
, equipment for tangencial membrane filtration for treating whey, milk and brine, machinery for processing cured meat products and equipment for the automated movement of boxes/pallets.
Company catalogues - Tecnical Tecnología Aplicada
General Information - Tecnical Tecnología Aplicada
Export area
West. Europe, Central/East Europe, North America, Central America, South America, Central Asia, Asia-Pacific, Africa
Spain, Australia, Andorra, Germany, Algeria, Argentina, Belarus, Brazil, Bulgaria, Belgium, Canada, China, Colombia, Costa Rica, Croatia, Cuba, Denmark, Ecuador, Slovakia, Slovenia, United States, Estonia, France, United Kingdom, Greece, Hungary, India, Ireland, Italy, Latvia, Lithuania, Morocco, Mexico, New Zealand, Netherlands, Peru, Poland, Portugal, Puerto Rico, Dominican Republic, Romania, Russian Federation, Switzerland, Venezuela
Sr Joan Calvet
Principal Executive/Proprietor (Gerente)
Sr Joaquim Gascons
Technical Director/Manager (Director Técnico)
Sra Magda Gispert
Admin/Finance Director/Manager (Director administrativo y financiero)
Sr Antoni Vilá
Purchasing Director/Manager (Responsable de Compras)
Location - Tecnical Tecnología Aplicada
Opening hours - Tecnical Tecnología Aplicada
Key figures - Tecnical Tecnología Aplicada
Activities - Tecnical Tecnología Aplicada
Producer
Distributor
Service provider
Main activities within the Kompass classification
Other classifications (for some countries)
CNAE (ES 2009) : Fabricación de maquinaria para la industria de la alimentación, bebidas y tabaco (2893)
NACE Rev.2 (EU 2008) : Manufacture of machinery for food, beverage and tobacco processing (2893)
ISIC 4 (WORLD) : Manufacture of machinery for food, beverage and tobacco processing (2825)
Secondary activities within the Kompass classification