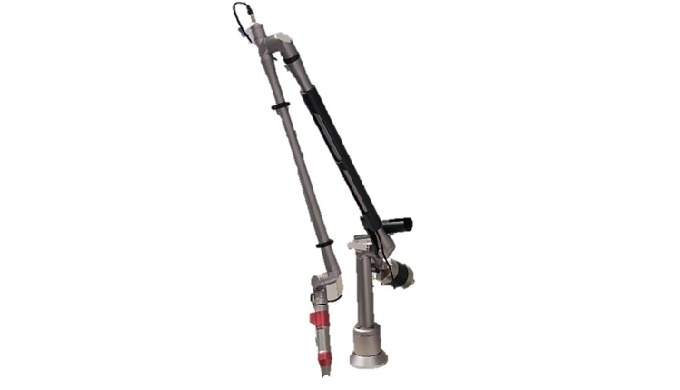 The Articulated Arm Delivery System is used in conjunction with various types of CO2 and ND:YAG Laser Systems as a means of delivering the laser energy from the laser launch to the process point. A seven joints of articulated arms are available for the delivery of laser energy.
*Trait of our product
- Smooth and soft movements
...
Description of the Product
 
The Articulated Arm Delivery System is used in conjunction with various types of CO2 and ND:YAG Laser Systems as a means of delivering the laser energy from the laser launch to the process point. A seven joints of articulated arms are available for the delivery of laser energy.
*Trait of our product
- Smooth and soft movements
- Counterbalance by either spring or weight mechanisms
- Sustainable for a long time usage
- Good interlocking of he beam's traits.
- The product's connection part is sealed up, so it can be protected
from outside dust and pollution.
- Design of sleep type
- It is able to continue elasticity of arm holder and spring.
- Various types of hand piece
Price of the Product
Price not indicated
Technical Details
CO2 & ND:YAG
Joint unit : 7
Material : Aluminum Alloy / A6061-T6
Color : Silver, Dark gray, Black, Red, Blue
Aperture : 12mm, 17mm
Lenth : 1.6 ~1.8m
Interface : Socket
Transmission : >95%
Balance : Spring or Weight
Beam wander : <0.5mm
Wavelength : 1060nm
Aiming beam wl : 635nm