Additional plastic profiles roof systems - stŕechy
- Product
Přeštice -
Czech Republic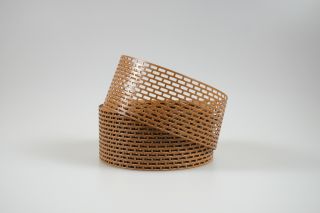 Additional plastic profiles roof systems are made mainly from tough PVC. The profiles are characterized by long service life and excellent resistance against UV radiation and influences of weather. Plastic profiles serve as a barrier against the ingress of dirt, prevent trimming of birds under the roof. Additional profiles are designed to complemen
Description of the Product
Additional plastic profiles roof systems are made mainly from tough PVC. The profiles are characterized by long service life and excellent resistance against UV radiation and influences of weather. Plastic profiles serve as a barrier against the ingress of dirt, prevent trimming of birds under the roof. Additional profiles are designed to complement the system of insulation against the ingress of moisture. Plastic material ensures a low weight of the chosen solution. All listed products at the same time meet the demanding criteria to the overall quality of the system of which they become part.
Price of the Product
Price not indicated
Category of the Product
I want to get more details about the product
Company catalogues - BB vytlačování plastů spol. s r.o.