Elegancka płyta do zabudowy
- Product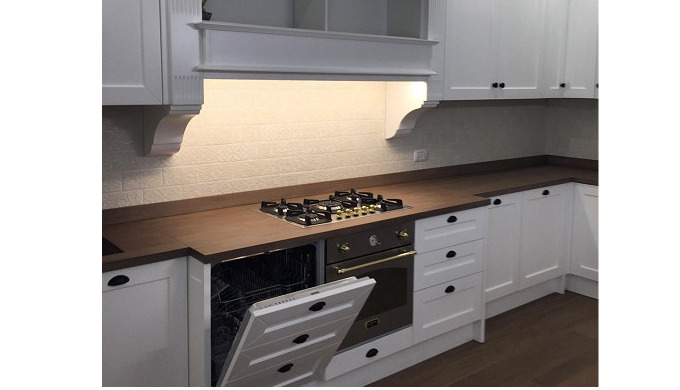 Nieodłącznym elementem wyposażenia każdej kuchni jest płyta gazowa do zabudowy, która w nowoczesnym wnętrzu pozwala zachować jednolitość zabudowy oraz niezbędną funkcjonalność. Spójność i efektowny design to cechy, które obecnie są poszukiwane przez wielu konsumentów. Ciekawe inspiracje, jak i wysokiej jakości produkty w wielu ods
Description of the Product
Nieodłącznym elementem wyposażenia każdej kuchni jest
płyta gazowa do zabudowy
, która w nowoczesnym wnętrzu pozwala zachować jednolitość zabudowy oraz niezbędną funkcjonalność. Spójność i efektowny design to cechy, które obecnie są poszukiwane przez wielu konsumentów. Ciekawe inspiracje, jak i wysokiej jakości produkty w wielu odsłonach można znaleźć w sklepie Lofra.pl. Przekonaj się, że to propozycja dla Ciebie!
Płyta gazowa do zabudowy - styl i funkcjonalność
Wysokiej jakości płyty gazowe do zabudowy
Płyta gazowa do zabudowy
- styl i funkcjonalność
Sklep internetowy
Lofra.pl
posiada w swojej ofercie wiele ciekawych propozycji, gdzie dostępna jest między innymi
płyta gazowa do zabudowy
. Produkty te różnią się przede wszystkim designem, ale i wielkością, ilością palników oraz funkcjonalnością. Istotna jest również zróżnicowana kolorystyka, dzięki czemu każdy klient sklepu może zawsze dopasować idealny model dla siebie. Warto podkreślić, że bez względu na wybór płyty gazowej, każda z nich charakteryzuje się: wysoką mocą, ergonomiczną budową, bezpieczeństwem użytkowania oraz wydajnością klasy A. Wykorzystany włącznik elektroniczny został zintegrowany z pokrętłem, dzięki obsługa płyty jest niezwykle komfortowa. Natomiast palnik potrójny charakteryzuje się bardzo wysoką mocą, co pozwala na szybką i odpowiednio intensywną obróbkę potrawy w garnku lub na patelni. Jednocześnie produkty te spełniają normy bezpieczeństwa CEE, a palniki posiadają bardzo ważny system Gaz-Stop. Dzięki czemu poziom bezpieczeństwa wzrasta dla każdego użytkownika.
Wysokiej jakości
płyty gazowe do zabudowy
Płyty gazowe do zabudowy
z asortymentu sklepu internetowego Lofra.pl charakteryzuje bardzo wysoka jakość, która wpływa na zadowolenie użytkowników. Do produkcji tych płyt wykorzystano materiały odporne na czynniki zewnętrzne. Jednocześnie oferowane modele są niezwykle łatwe w czyszczeniu, co jest dość istotne w kuchni. Należy podkreślić, że wspomniane płyty gazowe wyróżnia nie tylko ponadczasowy design, ale i zachowanie estetyki. Modele ze sklepu Lofra.pl projektowane były przez profesjonalistów, dlatego też doskonale współgrają z innymi sprzętami kuchennymi. Dodatkowo zapewniają konieczne bezpieczeństwo i wygodę w czasie użytkowania. Asortyment sklepu obejmuje zarówno standardowe, jak i niestandardowe wymiary płyt gazowych. Modele różnią się ilością palników oraz innymi szczegółami, dlatego każdy kupujący odnajdzie wymarzony produkt dla siebie. Poznaj więcej szczegółów!
Price of the Product
Price not indicated
Category of the Product