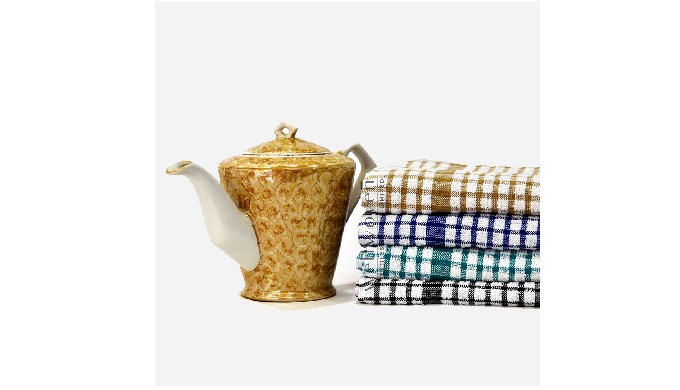 May it be home kitchen or hotel kitchen, cleaning is an indispensable activity. And cleaning well is also a priority. Our best grade kitchen towels would help for sure.

• Material: 100% Cotton Ring Spun Yarn and 80/20 Ready Yarn (80% Cotton, 20% Polyester
• Counts: 2/20S X 16S X 2/20S (Warp X Weft X Pile)
• Color: Bleached W...
Description of the Product
May it be home kitchen or hotel kitchen, cleaning is an indispensable activity. And cleaning well is also a priority. Our best grade kitchen towels would help for sure.

• Material: 100% Cotton Ring Spun Yarn and 80/20 Ready Yarn (80% Cotton, 20% Polyester
• Counts: 2/20S X 16S X 2/20S (Warp X Weft X Pile)
• Color: Bleached White (Standard) - Yarn Dyed, checks
• Color Fastness: 40° C to 60° C
Price of the Product
Price on request
Category of the Product