Natural Extract foaming cleanser
- Product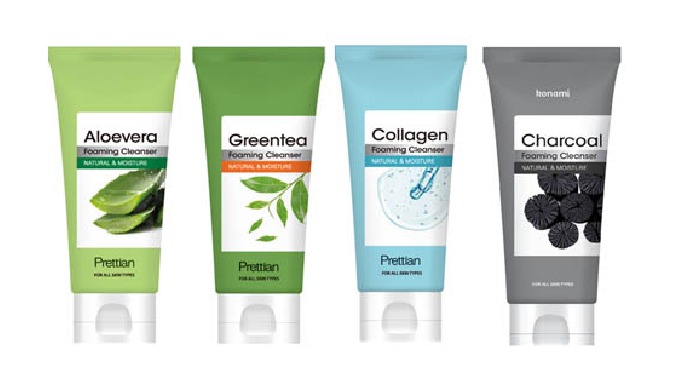 It is a luxurious foam cleanser that uses natural ingredients and its creamy foam gently removes impurities from the skin. Each main natural ingredient and 8 other Sodium Hyaluronates make the skin elastic and moist, helping to express glossy and moist skin even after washing.

As a foam cleanser for flawless, clear, and transparent skin
Description of the Product
It is a luxurious foam cleanser that uses natural ingredients and its creamy foam gently removes impurities from the skin. Each main natural ingredient and 8 other Sodium Hyaluronates make the skin elastic and moist, helping to express glossy and moist skin even after washing.
As a foam cleanser for flawless, clear, and transparent skin, it not only cleans wastes in pores, but also manages sebum and dead skin cells, and gives moisture and shine after washing the face.
Specifications
Exfoliation
Cocamidopropyl betaine, which helps exfoliate dead skin cells, has the effect of making the skin smooth.
Soft and rich foam
The rich lather gently and effectively removes impurities and residual makeup from the skin.
Excellent cleaning power
Deep cleans not only the skin (epidermis) but also pore waste to refresh the skin.
Help protect the skin
8 kinds of Sodium Hyaluronate and charcoal extract help to protect skin moisture by keeping it moist
Price of the Product
Price not indicated
Characteristics of the Product
Type

foaming cleanser

Brand

Prettian

Origin

Made in Korea
Category of the Product
I want to get more details about the product
Company catalogues - PICOSTECH CO., LTD.