PINCE E27
- Product
ASNIERES-SUR-SEINE -
France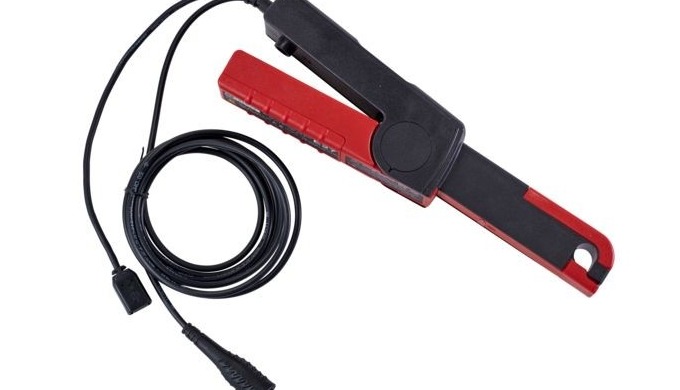 The E27 clamp is an insulated current sensorusing Hall-effect technology to view the waveform and amplitude of DC and AC currents.
It offers 2 sensitivities for measuring currents up to 100 A with a 100 kHz bandwidth.
The E27 clamp is powered by battery or by a standard 5 V DC mains adapter via its µU...
Description of the Product
The E27 clamp is an insulated current sensor using Hall-effect technology to view the waveform and amplitude of DC and AC currents.
It offers 2 sensitivities for measuring currents up to 100 A with a 100 kHz bandwidth.
The E27 clamp is powered by battery or by a standard 5 V DC mains adapter via its µUSB interface and offers automatic DC Zero adjustment and an automatic power-off function.
Its coaxial cable 2 meters long and its insulated male BNC plug allow connection to any oscilloscope equipped with standard connection technology. It can be used to work on 600V CAT III and 300V CAT IV installations.
Measurement range : 100 mA .. 100 A peak
Bandwidth : 100 kHz (-3 dB)
Clamping diameter 11.8 mm
Price of the Product
Price not indicated
I want to get more details about the product
Company catalogues - CHAUVIN ARNOUX