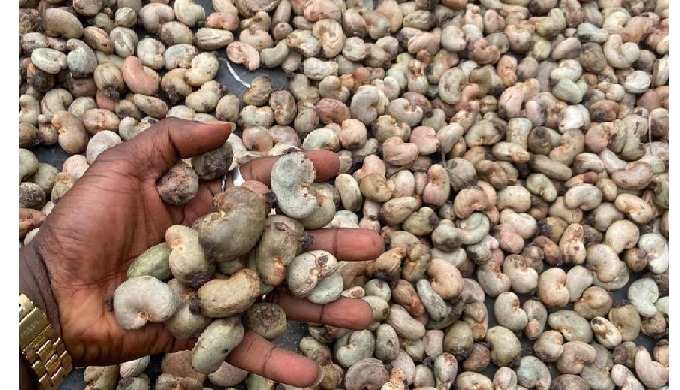 Cashews are graded according to size, colour, and number of nuts per pound. We offer raw cashew, W180, W240, W320, W450, SW, and other grades. White Whole cashews are "W" and if the colour is a little dark, it will become "SW".

The number signifies how many kernels are there in 1 pound (Lb) of cashew. , therefore, the smaller number ind
Our recommended products and services
Description of the Product
Cashews are graded according to size, colour, and number of nuts per pound. We offer raw cashew, W180, W240, W320, W450, SW, and other grades. White Whole cashews are "W" and if the colour is a little dark, it will become "SW".

The number signifies how many kernels are there in 1 pound (Lb) of cashew. , therefore, the smaller number indicates higher quality and size of the cashew kernels.

Cashew can be eaten directly, can also be used as a drink, butter, make wine, cashew milk, cashew-based cheese, and cashew-based cream sauces and sour cream.

Cashew nuts are rich in valuable nutrients, vitamins, and minerals.

In a closed container, fresh cashew nuts can last even for 6 months, the nut has a great shelf life if stored properly.

Nutty flavor, crispy and wholesome.
Price of the Product
Price on request
Characteristics of the Product
Category of the Product