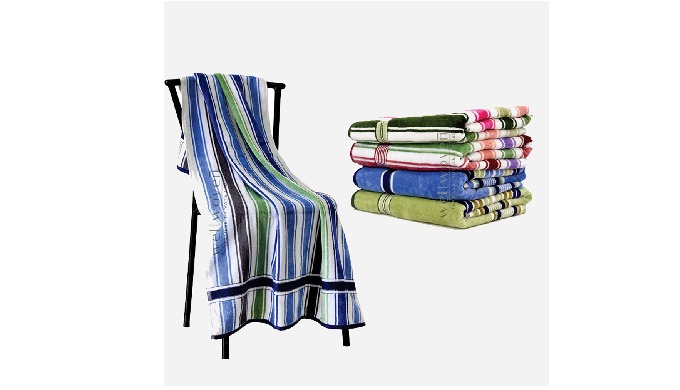 Soft feel and touch essentially gives a pleasant feel. That's what our velour towel specialize in.

• Material: 100% Cotton Ring Spun Yarn
• Counts: 2/20s X 16s (Warp X Weft) 2/16s, 2/20s Pile
• Color: Bleached White (Standard) - Fabric Bleach / Yarn Dyed. Solid, Pastel
• Color Fastness: 40° C to 60° C
• Border:...
Description of the Product
Soft feel and touch essentially gives a pleasant feel. That's what our velour towel specialize in.

• Material: 100% Cotton Ring Spun Yarn
• Counts: 2/20s X 16s (Warp X Weft) 2/16s, 2/20s Pile
• Color: Bleached White (Standard) - Fabric Bleach / Yarn Dyed. Solid, Pastel
• Color Fastness: 40° C to 60° C
• Border: Plain or Dobby Border and Woven Logo (Jacquard), Stripes As Per Client's Requirement
Price of the Product
Price on request
Category of the Product
Ask for information
Our recommended products and services