Kompass Business Directory - Makebot.ai
#1311, 272, Digital-ro, Guro-gu, Seoul, Korea
Seoul 08389
South Korea
Latest products added Makebot.ai
Additional information
Legal information - Makebot.ai
| | |
| --- | --- |
| Nature | Headquarters |
| Year established | 2018 |
| Activity | |
| Co.Registration No | 3468601103 |
| No employees (address) | 27 Employees |
| No employees | 27 Employees |
Presentation - Makebot.ai
# Company Introduction
We build solution based AI chatbots for various industries to help their businesses grow at an exponential rate. By answering customer inquiries 24/7, through our chatbots, business can not only grow, but also save on operational costs.

# Main Products
-Chattybook: Chattybook is a booking platform in which clients can make reservations via a chatbot linked to an instant messaging app. No additional apps need to be downloaded. Stores can then manage their bookings by receiving these bookings via the chatbot and manage them on our online platform.

-Makebot H: Makebot H (hospital) is a hospital and clinic management software with both an FAQ function and a reservation function for patients. Also, hospitals and clinics can manage their reservations and patient data.

-Makebot D: Makebot D (Delivery) is a delivery chatbot in which users can order food conveniently using a chatbot linked to an instant messaging app such as Kakaotalk. Through Makebot D, restaurants can procure and retain customers.

-Makebot O:Makebot O (Order) is a chatbot service provided to franchises wishing to manage their restaurants. For franchise owners, the chatbot has functionalities such as consumer management. The chatbot also allows customers to order via the chatbot and pick up their orders.

-Makebot A: Makebot A (Accomodation) is a hotel booking service in which users can not only make reservations, but also check-in, check-out, and order room service. The chatbot is also multilingual, making it easier for users to use the chatbot in their native language.

-Makebot B: Makebot B is the Korean version of Chattybook. It is a booking platform in which clients can make reservations via a chatbot linked to an instant messaging app. No additional apps need to be downloaded. Stores can then manage their bookings by receiving these bookings via the chatbot and manage them on our online platform.

# Strength
-Implementation of NLP learning chatbots that can learn what users are saying and want at an exponential rate
-Customized chatbots that can provide solutions for any industry

# Keyword
Aichatbot
Company catalogues - Makebot.ai
Company's Videos - Makebot.ai

Brands - Makebot.ai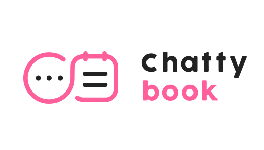 Chattybook
Chattybook is a booking platform in which clients can make reservations via a chatbot linked to an instant messaging app. No additional apps need to be downloaded. Stores can then manage their bookings by receiving these bookings via the chatbot and manage them on our online platform.
Mrs. Daseul Lee
Marketing Director/Manager
I WANT TO GET MORE DETAILS ABOUT THE OFFER Makebot.ai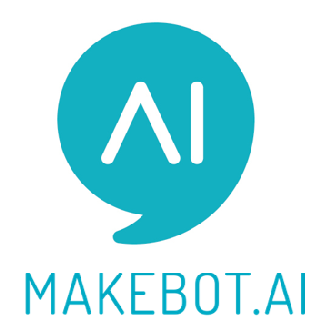 Why Makebot Would Be Beneficial to Your Business
From 18-Apr-2022 to 30-Jun-2022
Makebot offers
1.Makebot's multilingual function can support up to 20 languages including but not limited to Korean, Malay, Chinese, and English
...
Opening hours - Makebot.ai
Activities - Makebot.ai
Producer
Distributor
Service providers
Main activities within the Kompass classification
Secondary activities within the Kompass classification